http://www.marijuanadrugfacts.com/vaping/california-cannabis-vape-companies-leaning-on-tech-to-boost-consumer-confidence
The nationwide vape crisis, driven by high-profile health scares that included an outbreak of lung injuries has led to California cannabis vape companies' sales taking a steep dive along with consumer confidence. Although much of the problem appears to have been tracked to illegal manufacturers – some not even in the U.S. – consumers are still wary of wading back into the vape world.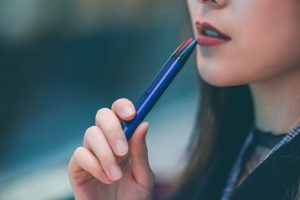 To combat the problem and assure the public that their products are safe, a growing number of cannabis vape businesses are unveiling various technologies that create a more transparent supply chain.
Our Los Angeles cannabis vape company attorneys understand some of these solutions involve smartphone apps that show buyers:
Certificates of analysis that show the product has been through a battery of quality testing;
QR codes that give consumers information about the usage and dosing of each particular vape product;
Encryption cartridges so consumers can be sure that what they're buying is a safe, state-legal product;
Proof the manufacturer has adopted quality testing methods that go above and beyond what the state requires.
The reality is if cannabis vape companies – or any marijuana business – want to not only improve sales but limit the potential for a product liability lawsuit, being forthright with consumers about the contents, production process, source and chain of supply may go a long way.
The slowly improving sales of marijuana vape products in California appears to suggest these measures are having some success. Research from Marijuana Business Daily shows that after vaping companies' share of recreational marijuana product sales in California took a steep dive from August to September, they've largely remained flat since October. It went from about 31 percent of the market share in June to 24 percent this month. In Colorado and Nevada, the cannabis vape market share has trended upward – not quite to the levels they were before the vape crisis, but certainly encouraging in light of how bad it could have been.
Some of the apps currently being used were in production prior to the crisis, but companies rushed to promote transparency in the wake of the health risk scare. One benefit of these apps is they help buyers and sellers to fight back on counterfeit vaping products, a problem that's been rampant ever since the vape product sales became legal. Encrypted vape oil pods ensure only legitimate, thoroughly safety-tested vape oils can be used with devices that have been state-approved. The encryption chip contains information about each batch of vape oil. When users activate the device, cannabis company servers read the chip to ensure the oil is legal. The device won't work if it's not.
Federal and state health authorities suspect that certain cutting agents like vitamin E acetate were responsible for the lung infections that caused 54 deaths in 27 states and resulted in more than 2,500 hospitalizations in all 50 states. A sharp rise was reported to the U.S. Centers for Disease Control and Prevention in June, but cases have declined significantly since September.
Testing that goes above and beyond state standards, meanwhile, often costs tens of thousands of additional dollars – but that's cheaper than a personal injury or wrongful death lawsuit, not to mention your customers' peace of mind.
Our team offers cannabis company consulting services for vape companies seeking advice on how best to combat this and future threats to success.
The Los Angeles CANNABIS LAW Group represents growers, dispensaries, ancillary companies, patients, doctors and those facing marijuana charges. Call us at 714-937-2050.
Additional Resources:
How cannabis vape companies are using technology to ensure consumer confidence and bolster sales, Dec. 23, 2019, By Bart Schaneman, Marijuana Business Daily