http://www.marijuanadrugfacts.com/marijuana/marijuana-facts/why-los-angeles-has-more-illegal-pot-stores-than-legal-ones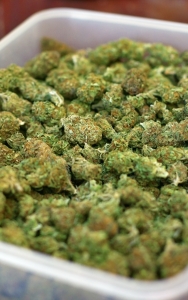 Los Angeles is a bustling city with more than four million people and a large market for cannabis sales. Only the illicit market is much bigger than the legitimate one – with 189 licensed marijuana stores compared to literally hundreds of bootleg stores. The illegal outfits are able to freely funnel unregulated products to unsuspecting consumers, in large part because there are simply too few legal outfits ready to serve the LA pot market.
To add to the conundrum, president of the LA City Council has requested a do-over on issuing all new cannabis store licenses. This is likely to slow the city's aim of getting more businesses operating legally, down even more so.

If you need help with business licensing and permits for your cannabis business, our LA cannabis business lawyers are here for you.
Red Tape Clogging the Way
Industry insiders believe the very bureaucracy associated with applying for, and then receiving, an approved cannabis business license may allow for as few as 15 or so new marijuana stores to open in Los Angeles, by the beginning of 2020. They also estimate that only up to 300 stores total will be legally operational by the beginning of 2021.
Comparatively, a city like Denver, population 620,000, already boasts 518 legitimate cannabis stores, despite the fact that it serves a considerably smaller consumer set.
A Call to Re-Do Cannabis Licensing
A letter sent from Herb Wesson, City Council President, to the Department of Cannabis Regulation (DCR), called for an audit and a do-over of its "Phase 3 Retail Round 1 Social Equality Program" licensing.
In that letter, Wesson claimed the license application and review process was unfair. He charged that some applicants were able to access an online application form earlier than others, giving a selection of hopeful applicants an upper hand in compiling the necessary licensing requirements, ahead of others. This DCR denied this claim in a report it recently submitted to the City Council.
A representative for the DCR has said The Department is committed to establishing a process that is as fair and as transparent as possible.
"We'll be meeting with the Council President's Office soon to discuss their recommendations," the spokesperson added.
While other Californian cities have issued complete annual licenses to compliant cannabis stores, Los Angeles officials are yet to do so. Instead, legal marijuana stores in Los Angeles trade under temporary licenses, which may eventually be upgraded to annual licenses, but will first require a significant upgrade in paperwork.
Los Angeles Playing Regulatory Catch-Up
Ever since the passing of Proposition 215 back in 1996, Los Angeles officials have struggled to establish regulations that work.
After a long list of incidents, the most recent examples include the January 1, 2108 statewide kick off of licensed adult-use cannabis sales, everywhere but Los Angeles. The DCR was left dreadfully underprepared, allocating just three staff members to handle the rollout, while most other Golden state cities managed to staff their regulatory agencies accordingly.
Then with the official expiry of the "medical cannabis collective" defense on January 1, 2019, the legal sale of marijuana at traditional collectives was no more. But hundreds, maybe even thousands of dispensaries, still exist in LA.
And on September 3 of this year, when the application doors opened at 10 a.m., in excess of 800 applicants vied for 100 applications in a three minute period, all because the City process was set up to review applications for new cannabis business licenses on a first-come, first-served basis. It is anticipated that those unsuccessful will sue for some kind of disadvantage.

Legal Implications
At this time, it remains unclear whether the Wesson's request to re-do store licensing will eventuate. Something else that could certainly help the current state of LA's cannabis industry, would involve increasing the legal marijuana store cap from 500 to around 2,000, to better serve the population. In each case, the City Council would need to vote to bring about any change.

About Cannabis Law Group
The Los Angeles CANNABIS LAW Group represents growers dispensaries, ancillary companies, patients and those facing criminal marijuana charges. Call us at 714-937-2050.
Additional Resources:
California Proposition 215 – The Medical Marijuana Initiative 1996
City of Los Angeles Department of Cannabis Regulation