http://www.marijuanadrugfacts.com/marijuana/californian-weed-list-site-drops-thousands-of-illicit-ads-still-more-to-do
The California-based cannabis list site, Weedmaps, has held true to its promise to drop unlicensed cannabis advertising listings from its platform by January 1, but the work is ongoing.
Industry insiders say the very nature of Weedmaps – a self-published platform that fails to vet ads prior to posting them – continues to afford illegal businesses a means of maintaining a small presence on its promotional site.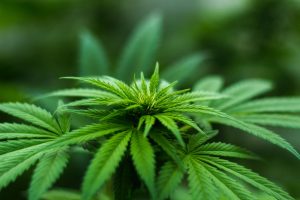 Background
In late 2019, the licensed California cannabis industry pressed Weedmaps to cease posting ads for illegal marijuana businesses. The site then set itself a deadline of January 1, 2020. By which time, the platform said it would require current state license number submissions for all California advertisers on its site, before ads could go live.
And as that January 1 deadline has arrived, the industry has been taking note. A Weedmaps statement earlier this week indicated the site had received state issued license numbers from "hundreds of retail clients." But the statement failed to share the number of ads rejected, and also neglected to detail how many Californian companies currently advertise on the platform.

In its written statement, a Weedmaps spokesperson said dropping illicit ads was "the right decision," then continued that "the severe shortage of licenses in the state of California at the local level is real and will be detrimental to this industry at large."
Should you need legal advice for your cannabis business, our Southern California marijuana business attorneys are here for you.
The Numbers
An independent consultant from Sacramento noted that Weedmaps recently removed approximately 2,700 illicit cannabis store and delivery service listings from its site. On December 31, California's marijuana retailers listed on Weedmaps numbered 5,610. Then on January 3 that same number had fallen to 2,920.
It is important to note that of the 1,181 licensed California cannabis businesses across the state, not all are retailers. Even so, stakeholders believe Weedmaps is potentially promoting a number of illicit dealers, knowingly or not, and it's just unclear exactly how many.
Another insider, with sound knowledge of the inner workings of Weedmaps, explained that expecting the number of listings to match the number of state issued licenses "shows a fundamental misunderstanding of state regulations and Weedmaps."
That's because one licensee can reasonably represent multiple listings. For instance, license holders often operate more than one store front, a delivery service could easily note "several hundred listings," and CBD stores, doctors, and other legitimate businesses are also included in that statewide count.
How Does Weedmaps Assess Who Can Advertise
First the platform requires an advertiser to provide a valid state license number before an ad can post. Should an advertiser's information be flagged for any reason, the platform reaches out to inform an advertiser of the problem and asks that they check and updated any errors. Should an advertiser fail to take action in correcting their information, a review is completed, and if the advertiser fails to present a valid license number, they are removed from the platform.
Weedmaps assures industry stakeholders it has been, and continues to address ads that mislead consumers. The platform has also called for licensed shops to inform the company immediately should they discover any misuse of their license numbers.

Illicit Companies Finding Workarounds
But even as Weedmaps is asking all advertisers for valid state license numbers before their ads can post, illegal pot companies are already finding loopholes. A few known workarounds appearing with success include:
Poaching state license numbers from legitimate companies, then presenting them as their own;
Changing store names, then using "hemp" or "CBD" as keywords to adjust a retailer profile; and
Displaying adult-use retail license numbers for distribution permits belonging to other licensed companies with similar sounding business names.
Will Regulators Act
Legal cannabis industry stakeholders throughout California have long urged regulators to toughen their stance on illicit operations. When Assembly Bill 97 was passed last summer, the Bureau for Cannabis Control (BCC) was granted the power to fine any company it deemed active in commercial marijuana activity. Fines for companies like Weedmaps, if still found to be promoting illegal marijuana stores, may reach $30,000 per day, for each violation.
While no action has been taken yet, in a statement, Alex Traverso, communications chief for the BCC, explained: "If the state finds that Weedmaps advertises illicit operators, then it will be treated like any other enforcement action."

Legal Implications
While the legal marijuana industry appreciates initial efforts by Weedmaps, the general consensus is more still needs to be done.
What will be interesting to see, is how quickly Weedmaps can guarantee it is only posting ads for above board businesses. And if it cannot do so quickly, when will regulators act and issue fines. These are the kinds of measures that can make a big difference to struggling stores doing all they can to remain legal. And the licensed marijuana industry welcomes all the help it can get.
The Los Angeles CANNABIS LAW Group represents growers, dispensaries, ancillary companies, patients, doctors and those facing marijuana charges. Call us at 714-937-2050.
Additional Resources:
Assembly Bill 97