http://www.marijuanadrugfacts.com/marijuana/what-are-the-odds-u-s-senate-will-legalize-pot-at-the-federal-level
Our Southern California cannabis lawyers have been carefully eyeing the legal developments happening at the federal level, with Senate Majority Leader Charles Schumer of New York recently releasing draft legislation that would legalize marijuana in the U.S.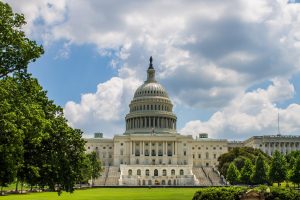 It's called the Cannabis Administration and Opportunity Act. It's similar to a bill passed by the House in December. The House's approval of such a measure isn't surprising, given its political makeup. The Senate, however, is much more conservative and a different story. How good of a chance does a measure like this actually have of becoming reality?
A poll conducted last year by the Pew Research Center reveals 6 in 10 Americans favor legalizing pot for both medicinal and recreational use. However, the majority party in the Senate has a lot on its plate, with presidential priorities being immigration, policing and infrastructure. Cannabis isn't on that list, but that doesn't necessarily mean it won't have forward momentum.
Marijuana is Legal in Many States – Why Does Federal Legalization Matter? 
Federal legalization matters a great deal, despite the fact that 18 states allow recreational use for adults and 37 allow medicinal marijuana. (California was the first to legalize medical marijuana in 1996 and recreational use in 2016).
The problem is that with cannabis designated as a Schedule I narcotic under the U.S. Controlled Substances Act, possession and sale for any reason remains a federal crime – and federal law supersedes state law. Although the federal government has largely stopped prosecuting violators of these laws so long as they are in compliance with state laws, the federal restrictions still throw a huge wrench in the logistics of things like banking, transport of goods and taxes – even in places like California, where it's legal.
What Would New Federal Marijuana Bill Do?
Congress members of both the House and Senate (including now-Vice President Kamala Harris) have previously introduced legislation that would remove cannabis from its Schedule I classification and expunge the criminal records of those previously convicted for marijuana-related crimes. So far, those have failed.
The most recent effort to do this was last year. This new bill is partially based on that. It remove federal penalties for cannabis, expunge criminal records of non-violent offenders who broke U.S. marijuana laws, establish funding for restorative justice programs, set federal tax rates for cannabis products and allow individual states to decide whether they want to legalize cannabis or not.
So if marijuana is still illegal in one state, it will remain so unless the state government opts to change that. However, in places where the drug is legal, removal of federal prohibition will help resolve transport, banking and tax issues. If the drug isn't outlawed at the federal level, states would not be allowed to halt interstate transport of the drug. So if a state like, say, Nebraska chooses not to legalize, possession and sales could remain unlawful there, but they could not prohibit the drug from being transported within its borders on the interstate between two states where it is legal.
What the regulation would not do is stop all regulation of the drug. The FDA and ATTTB would be responsible for regulation of the production, distribution and sale of cannabis at the federal level.
Most advocates support the bill, though some do recommend adding certain restrictions on potency, flavoring of products that could appeal to kids and certain types of ads. A few are raising questions about the potential for more DUIs and how that should be handled.
If the drug was legalized, research on both the benefits and harms of the drug would be much more easily facilitated. As it now stands, most scientists can't study the drug because they can't gain access to it – or funding.
Does it Have a Shot?
As it stands, the bill remains in draft form, which means it could change quite a bit before it's actually voted on. That said, most political analysts believe that as it's currently written, it's unlikely to pass – though it will obviously kickstart conversations.
Then again, last year's bill surprised many by passing in the House in the middle of a pandemic – even if it ultimately died in the Senate. Schumer himself said at this point, he doesn't have the votes that would be needed to overcome a filibuster.
President Joe Biden has expressed support for decriminalization of cannabis, but not full-scale legalization. If the bill did pass, it's not clear whether Biden would sign off on it.
The Los Angeles CANNABIS LAW Group represents growers, dispensaries, ancillary companies, patients, doctors and those facing marijuana charges. Call us at 714-937-2050.
Additional Resources:
Senate moves to legalize pot at federal level. What are the chances? Aug. 2, 2021, Los Angeles Times/Portland Press Herald