http://www.marijuanadrugfacts.com/marijuana/state-legal-laws-dont-eradicate-federal-criminal-cannabis-charges
The majority of states in the U.S. – California included – allow legal marijuana cultivation, production and adult use and sales (with some restrictions) within their jurisdictions. But that hasn't entirely shielded people from the potential for serious criminal charges for cannabis violations under federal law.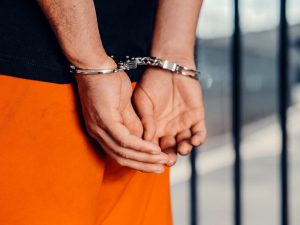 Existing statute classifies marijuana as a schedule I narcotic, dangerously addictive like heroin and with no medicinal value. This classification is clearly arcane, but it doesn't negate the fact that people can still face substantial criminal penalties for federal cannabis violations. Unless and until marijuana is legalized at the federal level, it is imperative to take these seriously and work with a long-time cannabis criminal defense lawyer.
Consider the case of a 26-year-old Maryland man who has been jailed in a maximum security federal prison for close to a year, awaiting trial on federal marijuana conspiracy charge, which is something of a gray area of the law as state laws grow more lenient. He and nearly a dozen others are accused of transporting more than 1,000 kilograms of cannabis from California to Maryland over the course of two years. If convicted, he faces a maximum sentence of 15 years.
According to Insider, his story started out similar to many California cannabis entrepreneurs, but it was the alleged sales across state lines that found him on the wrong side of the law. A high school dropout, he was reportedly just looking for a way to make a living. After moving to California several years ago, he joined the legal marijuana cultivation industry. According to his criminal defense lawyer, he was trying to launch a marijuana company in the golden state, where he was growing cannabis. He knew some of the others indicted with him, but not all of them. When he learned of the charges, he fled to Guatemala, though he ultimately returned and was taken in by federal agents to face the pending charges.
While 35 states allow medicinal marijuana and 15 – plus Washington, D.C., – allow it for adult recreational use, failure to deschedule the drug at the federal level has led to cases like this: Individuals who are facing stark prison sentences for the very same actions through which others are profiting by the billions. Although most cannabis-related charges stem from state-level violations, penalties for federal violations are often much stiffer. A 15-year sentence is harsher than what some face or receive for rape or murder. This is part of the reason it's imperative to continue fighting for federal descheduling.
The defendant's attorney had tried to argue the prosecution was unconstitutional on the basis his client was denied equal rights under the law, but the motion was denied. This is despite the fact that a marijuana business lawyer could be on the phone one minute with a client facing felony criminal charges for marijuana sales, and the next with a different client preparing to invest millions expanding their cannabis corporation. We're talking about virtually the same actions, yet with two staunchly different outcomes.
Although the defendant in this case is White, we're also aware of the fact that prisons are full of Black and Brown Americans facing state-level charges for marijuana possession. Minorities account for approximately half of those arrested for violation of marijuana laws, despite being less than a third of the total population. Those with low incomes also tend to be hit hard.
Regulations are one thing. As cannabis attorneys, we fully recognize the necessity of setting and abiding certain rules and protocols with regard to cannabis cultivation, sales and usage. However, a person who fails to abide all the rules to the letter when trying to launch a business shouldn't be facing a 15-year prison sentence. A permit violation instead seems more appropriate.
Most Americans seem to agree. The majority support:
Expunging records for those who have already served time for possession or sales of marijuana.
Legalization of marijuana in some form (91 percent).
Legalization for both recreational and medicinal use (60 percent).
There is some recognition of this fact in policy changes. For example, there are increasingly policies that block previous offenders from the burgeoning bud industry and instead open the doors to them.
If you are accused of violating state or federal marijuana laws, our Los Angeles cannabis criminal defense lawyers can help.
The Los Angeles CANNABIS LAW Group represents growers, dispensaries, ancillary companies, patients, doctors and those facing marijuana charges. Call us at 714-937-2050.
Additional Resources:
A 26-year-old who wanted to join the legal cannabis industry now sits in prison. Drug policy experts say he's caught in a 'gray area' only federal legalization can clear up. June 4, 2021, By Haven Orecchio-Egresitz, Insider.com