http://www.marijuanadrugfacts.com/marijuana/state-denies-u-s-doj-demand-for-california-marijuana-business-records
The U.S. Department of Justice is requesting that a federal court intervene to force marijuana regulators in California to turn over records on cannabis business licenses, shipping manifests and other data. The purpose of that request remains unclear.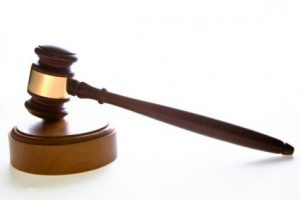 According to L.A. Cannabis News, a petition filed within the U.S. District Court for the Southern District of California shows the federal Drug Enforcement Administration (DEA) in January issued a subpoena to the California Bureau of Cannabis Control for records pertaining to cannabis companies and owners. Regulators refused to turn the records over, citing the federal government's failure to specify the relevancy of their request. Furthermore, the agency said they risked violation of privacy laws by turning over the records.
What is not clear to our Los Angeles marijuana business attorneys is what type of federal investigation is occurring such that would require records pertaining to legal cannabis operations. Overall, the current administration has taken a hands-off approach with respect to state-legal marijuana laws, even after they had rescinded the Obama administration memorandum directing federal prosecutors to generally avoid meddling in state-legal marijuana markets. The president has said he supports the right of state governments to set their own cannabis laws, regardless of federal-level prohibition.
But here, the DEA argues in U.S. v. California Bureau of Cannabis Control, just broadly that it has the authority to obtain these records solely based on violations of the U.S. Controlled Substances Act. This, the DEA says, is both material and relevant to legitimate inquiry by federal law enforcement agents.
In its response to the federal authorities' petition, the state attorney general noted that courts have previously held that to enforce such an order, the DEA has to provide evidence showing that what they are asking for is both reasonable and relevant. In this case, however, the DEA has not done that, the AG's office said. What they have asked for are the unredacted cannabis business license applications, licenses and shipping manifests. These pertained specifically to three specific commercial cannabis operations and individuals from early 2018 to early 2020. The identity of those businesses and people are not apparent in the recent petition. There are indicators in the petition that indicate the feds are looking into a distribution network, rather than cultivators, manufacturers, retailers or test labs. But that's not 100 percent guaranteed.
This legal sparring comes just a few weeks after a whistleblower within the DOJ made allegations that U.S. Attorney General William Barr personally directed investigations into nearly a dozen cannabis company mergers due to the personal hostility that top prosecutors hold for the industry. Yet another official within the agency explained in a letter to Congress that these actions were only taken so that cannabis consumers would have more affordable access to marijuana products – which doesn't make a lot of sense considering hands-off or even aggressive approach the federal government has taken historically.
If you are operating a marijuana business in Los Angeles, Orange County or elsewhere in California, it is important to have an experienced cannabis attorney on retainer who can help you navigate the legalities, regulations, banking, licensing and other issues that may unexpectedly arise.
The Los Angeles CANNABIS LAW Group represents growers, dispensaries, ancillary companies, patients, doctors and those facing marijuana charges. Call us at 714-937-2050.
Additional Resources:
Justice Department Demands Marijuana Documents From California Officials In Federal Court Filing, July 20, 2020, By Kyle Jaeger, Marijuana Moment