http://www.marijuanadrugfacts.com/marijuana/qr-codes-may-help-crack-down-on-illegal-cannabis-retailers
State cannabis officials could soon require marijuana shop owners to display proof of their licenses (also known as Quick Response codes) in store front windows for the benefit of consumers as well as to crack down on unlawful sales.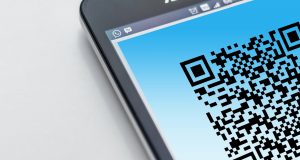 Late last year, the California Bureau of Cannabis Control began urging retailers to post their QR codes somewhere visible. Customers could use their cell phones to scan the QR code and quickly ascertain whether the store has a state-issued license – which in turn means their products are subject to rigorous testing. Although this push began as entirely voluntary, officials are now mulling an emergency regulation that would make the display a requirement. The codes might also need to be carried by anyone transporting the drug for easy verification. Consumers can also run a retailer's address through the BCC online license search feature to determine whether a shop might be displaying counterfeit QR codes.
BCC chief Lori Ajax released a statement indicated that the displayed QR codes (or lack of them) could also be used by law enforcement to quickly ascertain whether a business is legal. Those that are not would face not only closure and civil fines, but possibly also marijuana trafficking charges.
As our Los Angeles marijuana business lawyers know well, California authorities are under significant pressure to crack down on the marijuana black market, which rakes in more than $8 billion annually – a fiercely formidable competitor for state-legal shops, which reportedly brought home roughly $3 billion last year. It's estimated that for every $1 spent on legal cannabis, consumers are spending another $3 on products from illegal shops.
For now, the regulation is only proposed. To be formalized, it would need to be submitted to the state's Office of Administrative Law. Once the proposal is published as under review, there is a 5-day public comment period before it would become effective.
If it becomes official, it would be just one aspect of a bigger effort statewide, one that has included arrests, property seizures and litigation against those operating unlicensed cannabis retail locations.
Marijuana sales and possession for recreational use has been legal in California since 2018, and the market has quickly ballooned to the largest in the U.S. But legal operators have been hampered by the cost of taxes and stringent product testing requirements, the restrictions imposed by municipalities and the overall lack of action on unlicensed competitors.
Encourage consumers to verify QR codes to verify the legality, quality and testing of their purchases is a relatively low-cost way to police the problem. Plus, Ajax says consumers have had a difficult time discerning between licensed and unlicensed storefronts. This simplifies the process. The publicity campaign for voluntary participation started last year with "Get #weedwise."
Undoubtedly, part of the motivation for making QR code posting mandatory has been the recent vaping crisis, which the U.S. Centers for Disease Control & Prevention estimates has resulted in 60 deaths and more than 2,700 hospitalizations nationally. Most of the vape cartridges linked to the lethal outbreak of lung illnesses were sold at unlicensed locations.
Click here to learn more about how to scan a QR code for California cannabis store license verification.
The Los Angeles CANNABIS LAW Group represents growers, dispensaries, ancillary companies, patients, doctors and those facing marijuana charges. Call us at 714-937-2050.
Additional Resources:
BCC Launches QR Code Campaign Encouraging Consumers to Scan and Verify Licensed Cannabis Retailers, Dec. 19, 2019, Bureau of Cannabis Control