http://www.marijuanadrugfacts.com/marijuana/privacy-a-priority-for-california-pot-consumers
Marijuana companies are actively working to update their websites, business practices and internal policies in preparation for new directives under the California Consumer Privacy Act.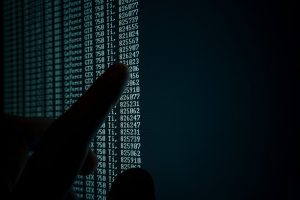 As Los Angeles marijuana business attorneys can explain, many cannabis companies don't even fall under the jurisdiction of the landmark act. Still, they are motivated not only by a desire to prove their desire to be in compliance just like any other company. Plus, it's something most of their customers want.
Most California marijuana businesses are facing enough legal scrutiny as it is. Although the new law applies only to those corporations that generate at least $25 million a year in revenue and glean data on 50,000 or more households, devices or residents, some believe it's better to make a good faith effort than to skate on the excuse that they aren't technically beholden to it. It's a potential marketing opportunity as well as a way to show regulators they are working to be responsible business partners.
Regulators first began enforcing the CCPA back in July. As Bloomberg Law reports, the new law gives consumers the right to demand businesses delete their personal information and, in many cases, immediately cease and desist with selling that their information to third parties.
The majority of California's marijuana businesses in all likelihood fall short of that $25 million threshold that would mandate their cooperation. However, that could always change. By taking this proactive approach, cannabis companies are ensuring they won't be scrambling to comply months or years down the road if the rules change. Plus, as the industry becomes more lucrative, more pot shops will be crossing the financial threshold, particularly as an increasing number of operations are consolidating.
BDS Analytics estimates that the state's cannabis industry raked in nearly $3 billion in profits last year. It's probable that this will more than double to more than $7 billion within the next four years.
What's not clear at this point is how much personal information cannabis companies are retaining on their customers. Most are increasingly in possession of significant amounts of data as their customer base grows. This too means more marijuana businesses are likely to fall into the category that requires CCPA compliance.
Some companies began taking steps to implement these changes more than a year ago, even before the law first went into effect. This is in stark contrast with protests from a number of tech industry giants in the Golden state, as well as advertisers and the U.S. Chamber of Commerce. Several power players in these sectors argue that federal law preempts the CCPA because the costs of compliance are too high and the rules are too ambiguous.
But marijuana consumers have been more vocal than most that privacy is a top priority for them. Some are concerned about what type of data is being collected about them and the impact it could have if that information gets into the wrong hands. Thus far, there hasn't been any noteworthy number of privacy complaints from cannabis consumers, but that could change as awareness raises and especially if there any cases arise where the sale of customer data adversely affects consumers on a broad scale.
The Los Angeles CANNABIS LAW Group represents growers, dispensaries, ancillary companies, patients, doctors and those facing marijuana charges. Call us at 714-937-2050.
Additional Resources:
California Pot Firms Aim to Deliver Privacy Weed Users Want, Feb. 28, 2020, Bloomberg Law