http://www.marijuanadrugfacts.com/marijuana/marijuana-facts/california-lawmakers-seek-to-ban-marijuana-party-buses
State lawmakers are attempting to ban anyone from smoking cannabis on commercial limousines and party buses, citing concern from police agencies that use of the drug in such an environment may impair drivers and result in a higher risk of crashes.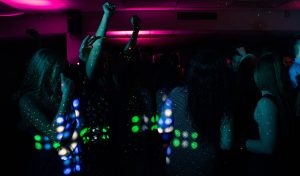 The ban was proposed by the state Legislature to serve as a counter to a competing bill –
Senate Bill 625
– that would allow such recreational use aboard commercial vehicles, but with certain restrictions, so long as the users were over 21 and the driver compartment was concealed. Both of these address a
2017 law
that allowing cannabis on charter-party carriers licensed by the state.
Given that California has grown to be one of the biggest – if not the biggest – legal marijuana market in the world since it was legalized by voters in Prop. 64 three years ago, numerous companies have sprung up in almost every sector. One of those are tours of local cannabis businesses in commercial passenger vehicles. This is similar to companies that take customers to breweries and wineries throughout the state.