http://www.marijuanadrugfacts.com/marijuana/los-angeles-sued-for-social-equity-marijuana-delivery-licenses
A cannabis businessman and two industry trade organizations are suing the City of Los Angeles and the city's Department of Cannabis Regulation, home to the largest legal marijuana market, over social equity restrictions on stand-along marijuana delivery licenses.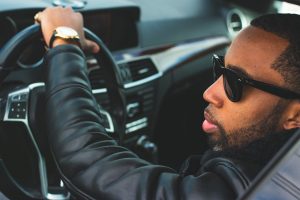 The new rules approved earlier this year blocked availability of stand-alone delivery-service licensing for the next five years.
As our Los Angeles marijuana business licensing lawyers can explain, social equity operators are individuals, mostly of color, who were either previously convicted for marijuana-related crimes or  who lived in neighborhoods marred by sky-high marijuana enforcement actions by police.
These are individuals and communities that have long been unfairly targeted during the decades-long failed War on Drugs. Ongoing analysis by the ACLU and others have definitively concluded that people of color are arrested at rates 8 to 10 times higher than their white counterparts in some cities – mostly for offenses that research shows they commit in equal measure.
Last year, even as felony marijuana arrests fell by 27 percent in California last year, the stubborn trend that remained was the disproportionate law enforcement action on Hispanics (who made up 42 percent of the 1,181 felony marijuana arrests) and Blacks (who comprised 22 percent of the accused).
But does any of this justify the city locking out other distributors from the legal delivery market in Los Angeles? Some proponents have argued that it's completely justified and necessary for those who have suffered the most harmful impacts of disproportionate drug enforcement to truly have a fair chance at establishing a thriving operation. Plaintiffs say the city's move is a "death blow" to other delivery service entrepreneurs, as few others will be able to hang on for five years until the licenses are opened to a wider group of applicants. Furthermore, limiting delivery licenses to so small a number for the entire city will give illegal operators even greater opportunity to step in and gain a more significant foothold, they say.
Initially, the local regulation was to award 20 applicants with social equity standing with delivery licenses and then open up the rest of the slots to others. However, those social equity licenses weren't even accepted until the middle of this year. Now, they're the only ones who will be accepted.
Plaintiffs say the city's poor handling, unreasonable delay and sudden change of law resulted in a violation of their rights. They say they don't want to limit social equity applicants, but rather are seeking to have that original version of the rule reinstated.
The case marks the newest indicator of trouble in Los Angeles' legal cannabis market. Expectations were that this would be a thriving, world leader in marijuana economy. But our marijuana lawyers recognize that many local pot shop owners are grappling with the twin forces of fierce competition from underground sales and crippling taxes. That in combination with lengthy regulations and and limited licenses – however well-intended – aren't helping the market at-large.
Some delivery service companies have been waiting two years to break into the Los Angeles market, only to suddenly be faced with the city slamming the door in their faces. In fairness, the city was trying to address legitimate complaints about the rollout of its social equity programs, but all of it has caused many growers, manufacturers, retailers and delivery operators to bow out. Inevitably, this has had an adverse impact on the local cannabis supply chain.
The city has not yet responded to the litigation.
The Los Angeles CANNABIS LAW Group represents growers, dispensaries, ancillary companies, patients, doctors and those facing marijuana charges. Call us at 714-937-2050.
Additional Resources:
Los Angeles faces lawsuit over marijuana delivery licenses, Oct. 19, 2020, Associated Press