http://www.marijuanadrugfacts.com/marijuana/los-angeles-social-equity-programs-so-far-lacking-more-aid-on-the-way
The State of California is doling out more than $15 million in grants to nearly a dozen cities and counties that have onboarded social equity programs – including California. The intention is to aid minorities and those harmed by the failed war on drugs in becoming stakeholders in the state's legal cannabis market. The allocation is in addition to $40 million previously awarded by the state for the same cause. But will it make a real difference?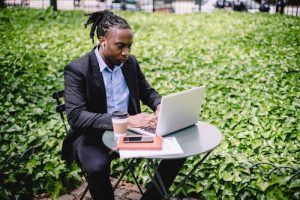 Our Los Angeles marijuana business lawyers know that many cannabis company entrepreneurs who had been banking on this help have felt overlooked by the L.A. government in particular. Our goal is to assist these companies in building a solid framework by establishing workable business plans that are not only profitable but legally protected.
As detailed in a recent L.A. Times article, politicians in Los Angeles vowed help for those hit hardest by pot prohibition through the social equity program, which targets those with low incomes, prior marijuana arrests and who live in areas disproportionately impacted by enforcement of marijuana prohibition laws. But some lament they've been left stranded with little local aid. The city granted licenses to some of the long-standing marijuana operations that met city requirements, but newer social equity program retailers have not seen expedited license approvals.
Ultimately, in many cases this has harmed the very people the program was designed to help, as they've been left shelling out cash for empty storefronts. The latest round of city licensing required applicants to the social equity program to already be holding a storefront lease or deed.
Hundreds of applicants rushed in their applications before the fall 2019 deadline, but this sparked lingering debate over whether the competition was fair. Following an audit and later a legal settlement, the city now says it's ready to grant licensing approval to 200 new storefronts, all eligible under the social equity program.
As for when that might actually happen though, it's uncertain. The L.A. Department of Cannabis Regulation conceded they were slowed by the pandemic, which has led to reduced hiring, contracting and services. Disputes over previously-submitted applications have also stymied them to an extent, as has bureaucratic red tape, the Times reported, but officials insist they're doing what they can to expedite licensing and assistance. As it stands, there are nine city employees responsible for reviewing hundreds of applications.
What officials shouldn't fail to acknowledge, though, is that marijuana business tax revenue is expected to spike nearly 80 percent in this fiscal year. Surely, that could offset the administrative costs.
But yet another potential challenge has arisen for many social equity entrepreneurs are aggressive investors. Complaints are surfacing that these so-called "sharks" are attempting to sideline social equity applicants. It's imperative that anyone in the cannabis industry weighing business offers or contracts talk with an experienced Los Angeles marijuana business lawyer. Investors have their place (sometimes a necessary one), but also their own interests – not yours – in mind. A legal advocate who will work on your behalf in these negotiations is essential.
Your legal agreements must be properly vetted to ensure your business interests are protected. 
In 2020, the local cannabis regulation department was given $5 million by the city, which was earmarked for assistance with business, licensing and compliance assistance. However, training for those programs is still ongoing. The department has also received $7.8 million from the state, most of that for applicants of the equity program. It's expected those benefits will be dispersed this month.
Now with the latest round of grants, the department is expected to receive another $2 million in social equity program assistance.
The Los Angeles CANNABIS LAW Group represents growers, dispensaries, ancillary companies, patients, doctors and those facing marijuana charges. Call us at 714-937-2050.
Additional Resources:
L.A.'s promise of social equity for marijuana businesses has been painfully slow for entrepreneurs, March 20, 2021, By Emily Alpert Reyes, Los Angeles Times