http://www.marijuanadrugfacts.com/marijuana/judge-rules-against-cities-in-ca-marijuana-delivery-lawsuit
A superior court judge tentatively ruled against cities pushing to overturn the government rule allowing California marijuana deliveries everywhere in the state – irrespective of whether local communities have barred commercial marijuana sales.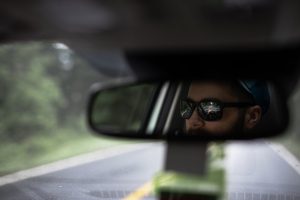 In the ruling, the judge expressed doubt that some of the cities that filed the complaint even have legal standing to bring the action in the first place. Some have no local ordinances in place that expressly conflict with the California Bureau of Cannabis Control's marijuana delivery rule. If they lack legal standing, there is nothing to dispute.
The question raised by the cities is one that will likely have far-reaching implications for legal marijuana sales. The question is whether it's the state or local governments who maintain control over marijuana cultivation and sale within different jurisdictions.
The 25 local government plaintiffs filed the lawsuit last spring. They are seeking a court order invalidating the BCC's home delivery rule, which allows marijuana sold commercially to be delivered to any physical address in the state. City and county governments say this is a problem because they say Prop. 64, the law that legalized the growth and sale of marijuana for recreational users, gave them the exclusive right to decide whether to allow cannabis cultivation or sales to take place within their jurisdiction. Further, allowing unrestricted home deliveries would essentially result in a gray market that will be both chaotic and concealed.
But while the 2016 law did give local government agencies the authority to prohibit non-medical marijuana enterprises, state regulators point to another provision of the business and professions code that prohibits local governments from preventing the delivery of cannabis or derivative products on public roads.
The state further argues that because numerous plaintiffs don't even have a marijuana delivery ordinance, the court is being asked to decide hypothetical scenarios.
Our L.A. marijuana delivery lawyers would point out that by cutting off retail sales at both brick-and-mortar stores and online, these communities have effectively created "pot deserts," areas where residents are effectively cut off from purchasing marijuana. This in turn helps facilitate black market marijuana sales.
The case will have another hearing in mid-November, but the judge's tentative order largely echoed the state attorneys' position: That these matters aren't appropriate for court resolution because so much of what plaintiffs allege is hypothetical. The court would have to make significant assumptions about events that might – or might not – happen at some later point. Courts don't decide hypothetical questions. They need to know there is an actual.
Only local governments that already have an ordinance in place contrary to the state's regulation will be allowed to remain on the case. The others will be dismissed.
Representatives for online marijuana delivery services support the state's decision, which they say will improve not only access to cannabis but more jobs and higher tax revenues – all things that were part of voters' intent when they passed Prop. 64.
Marijuana cannot be mailed through the U.S. Postal Service as long as it remains unlawful on the federal level, which has made marijuana delivery services that much more vital. BCC rules require marijuana delivery services to be conducted by employees of businesses that are specially licensed. The Associated Press reports there are roughly 400 marijuana delivery services licensed to operate in California.
The Los Angeles CANNABIS LAW Group represents growers, dispensaries, ancillary companies, patients, doctors and those facing marijuana charges. Call us at 714-937-2050.
Additional Resources:
California, cities battle over marijuana home-delivery rule, Aug. 6, 2020, By Michael Blood, Associated Press