http://www.marijuanadrugfacts.com/marijuana/considerations-for-california-cannabis-farm-buyers
It may not seem like the best time to purchase or invest in any business, but cannabis farms throughout California are still being scooped up.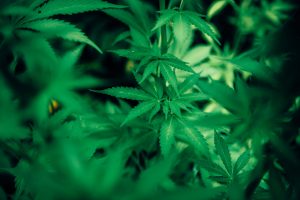 While COVID-19 has left the economy in a state of uncertainty, The Los Angeles Times reported the demand for cannabis actually surged in the immediate wake of state closures, with some . Gov. Gavin Newsom deemed cannabis businesses essential, and sales rose again.
Some theorize the uptick in sales has to do with people largely being stuck at home with not much else to do. Mounting anxiety likely also plays a role.
Whatever the reason, if you're considering buying a cannabis farm, know that location is key (the last thing you want is a site that won't be practical or productive) but there are ways you can mitigate your risk.
It's important to discuss the specifics of your situation with a California cannabis farm lawyer. These are a few general guidelines to consider:
Know the local rules. California gives cities and counties the authority to draw up local ordinances that are more stringent than state laws. You need to know the zoning laws of the site you're considering because some cities and counties won't allow you to operate within a certain distance of schools or parks. You'll want to know if you can incorporate vertical integration, whether you have to process the plants offsite and whether you'll need to factor logistics and transportation costs into your business model. If the community in which you're looking to set roots has a cap on how much cannabis can be grown in a specific region, it will be important to find out how many cannabis farms there are now and roughly how many are waiting to have their application processed. Assess too how close the site is to residents and other businesses, which could increase the chances that you might face some local friction.
Have an attorney verify all representations by the seller. Many have good intentions, but they may not understand the all the laws that apply. It's not uncommon to come across sites that advertisements indicating the property has been approved by local and state agencies for a commercial cannabis business – when in fact, it is not. That might not be a deal-breaker, but it could cost you extra time to make the required improvements (lighting, fencing, screening, etc.) and secure permitting before you can break ground.
Educate yourself on the water regulations. You cannot presume that that water supply regulations will be a simple matter. Access to water is mission critical to cannabis farms, but it's too often overlooked when site scouting. You need to consider not just the local ordinance but California regulatory rules, input from hydrologists and the local politics.
Investigate the quality of available soil. Cannabis crops are meticulously tested for pesticides and other contaminants before they can be sold. Prospective cannabis farmers must protect their investment by ensuring there are no potential contaminants in the water or soil – and no threat of them from the overs spray of nearby farms. Addressing the problem after the fact can be very expensive.
The Los Angeles CANNABIS LAW Group represents growers, dispensaries, ancillary companies, patients, doctors and those facing marijuana charges. Call us at 714-937-2050.
Additional Resources:
Boom times for cannabis businesses as Californians, in a pandemic fog, isolate indoors, April 18, 2020, By Susanne Rust, The Los Angeles Times