http://www.marijuanadrugfacts.com/marijuana/cointreau-settles-trademark-lawsuit-over-quatreau-cbd-drinks
Reuters
Cointreau said Canopy chose brand name to play off the liqueur maker's established reputation
Settlement details were not disclosed
The maker of Cointreau orange liqueur has resolved its trademark dispute with Canadian cannabis company Canopy Growth over Canopy's "Quatreau" sparkling water infused with cannabidiol (CBD), according to a filing in Manhattan federal court.
CONTEXT
Cointreau sues Canopy Growth in trademark battle
21 JULY 2021By Alice Brooker
French drinks group Rémy Cointreau is suing Canopy Growth for alleged trademark infringement over the cannabis company's CBD-infused sparkling water brand Quatreau.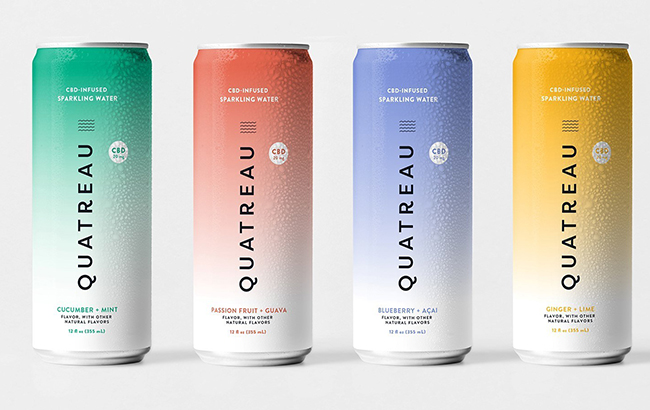 Orange liqueur brand Cointreau has accused Canadian cannabis company Quatreau off trading off the liqueur's name.
Cointreau claims Canopy Growth launched Quatreau with the 'intention to trade off the market dominance and fame of the Cointreau mark.'
French liqueur Cointreau was created in 1849 and has been sold in the US since 1885. Canopy Growth launched Quatreau in the US in March 2021.
The liqueur brand claims it could see 'irreparable damage' to its business with the alleged infringement on its trademark, as the two brands sell drinks through the same trade channels.
Cointreau argues that 'only the "n" sound' differentiates the two brands currently, alleging that Canopy Growth launched its CBD drinks 'knowing full well' these actions would 'confuse consumers as to their affiliation with [Quatreau] and the Cointreau brand'.
Furthermore, Cointreau said it has plans to expand its portfolio to flavoured waters, sodas, and ready-to-drink cocktails, which it argues may cause consumer confusion.
Cointreau said that 'not only will products bearing the Cointreau mark appear alongside Quatreau CBD products on the same shelves… but consumers recognise that both Cointreau and Quatreau waters could be sold'.
Rémy Cointreau has said the 'group is not to comment on pending litigation'.
The Spirits Business has contacted Canopy Growth for comments and is awaiting a response.
In April, Southern Glazer's Wine & Spirits – the biggest wine and spirits distributor in the US – was appointed to expand the growth of Quatreau in the US.