http://www.marijuanadrugfacts.com/marijuana/californias-promise-to-clear-cannabis-convictions-hasnt-gone-as-planned
When voters in California legalized recreational use cannabis six years ago, a major component included a legal pathway through which courts could clear most past marijuana convictions – or at least lower the charges to something less severe.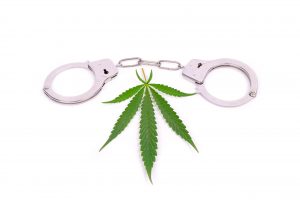 This made good sense for several reasons:
Most marijuana convictions were for non-violent, low-level offenses.
Minorities and the economically disadvantaged were greatly disproportionately impacted by marijuana laws.
To right the injustice of people now making good money (it's a multi-billion dollar industry in California) for the same activity that previously sent others to prison.
But despite this and a 2018 law passed with the intention of speeding up the process for tens of thousands of Californians still stuck grappling with felony and misdemeanor marijuana convictions on their record, our Riverside marijuana lawyers know that the process has been slow-going. This fact was confirmed by a recent Los Angeles Times investigation.
It's worth noting that the process was never going to be fully automatic. But at this point, there are still an estimated 34,000 people in the state with marijuana crimes on their record that haven't been processed for the clean slate they deserve. There were twice that many before last August, which is when the Times started raising questions about why it was taking so long (presumably lighting a fire under officials to prioritize the effort).
It appears the primary bottleneck in the process that involves 58 prosecutors' offices and the state Department of Justice is the courts. Some counties have been working with a fair amount of diligence to clear records for people in their communities. In total, 117,000 cases have been processed in California. Others, however, have been incredibly slow. For example, in San Bernardino and Riverside Counties, not a single case has been processed. Others, like Kern County, are only at 18 percent.
AB 1793 was supposed to help clear prior marijuana convictions en masse, allowing counties to bypass the need to take every case to court via individual petition. The goal was to deliver these rights to people without making them jump through a dozen hoops to obtain relief. But while most district attorneys complied with the deadline for submitting the estimated 192,000 eligible cases to the courts, the courts weren't given a deadline to process them. That's where most all of these cases are stuck – despite the fact that courts received nearly $17 million from the state to get the job done.
Officials with the courts pin the blame on COVID, staff shortages, case management systems that are outdated, and older records that necessitate manual reviews. But it's not difficult to see delays as a continuing pattern of disparate justice for people of color. In San Berndardino County alone, some 5,400 cannabis convictions are pending. In San Bernardino, another 21,000.
A clean slate is more than simply a self-esteem issue. Criminal convictions for cannabis offenses – particularly at the felony level – can result in individuals being turned down for jobs, certain types of licensure, housing, higher education, and other opportunities. In at least a couple of cases, individuals were jailed and falsely accused of felonies because their marijuana convictions at the local or state level hadn't been updated.
For those who still have outstanding criminal records, working with an experienced marijuana lawyer to petition the court to expedite the processing of your case may be advantageous for those who need their case to be cleared faster (usually for work, school, or housing).
The Los Angeles CANNABIS LAW Group represents growers, dispensaries, labs, ancillary companies, patients, doctors and those facing marijuana charges. Call us at 714-937-2050.
Additional Resources:
California was supposed to clear cannabis convictions. Tens of thousands are still languishing, Jan. 13, 2022, By Kiera Feldman, The Los Angeles Times