http://www.marijuanadrugfacts.com/marijuana/californian-lawmakers-end-pot-smoking-in-moving-vehicles
California's cannabis tourism may look a little different in 2020. That's because the Golden state's lawmakers recently closed a loophole with Assembly Bill 1810, to prevent passengers from smoking or vaping cannabis products while inside moving vehicles.
For some time, state legislators had been pushing for a bill that protects limousine and party bus drivers from the effects of second-hand cannabis smoke. Senate Bill 625 was first introduced by Californian Senator Jerry Hill (D-San Mateo).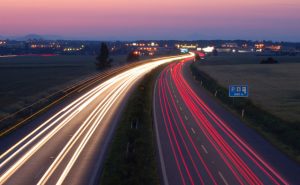 Senate Bill 625
SB 625 bill stated passengers were permitted to consume cannabis within a limousine, pedicab, camper, houseboat, bus or taxi. But it also required drivers were to be separated from passenger compartments, and provided with ventilation systems separate from those smoking pot. These measures were intended to protect drivers from inhaling second-hand smoke and unintentionally becoming high while driving. A measure drivers welcomed, because if consuming pot at the wheel, not only could they pose a risk on the roads, but if testing positive they could also lose their jobs, and their commercial driving licenses.

As this issue is newly unfolding, there may be questions. Should you need legal help for using cannabis within limo, bus or taxi, our Los Angeles marijuana defense lawyers are here for you.
Closing a Loophole
Before the passing to Assembly Bill 1810, it was illegal for drivers and passengers to smoke or vape marijuana within vehicles travelling on state highways. But the state law did extend exemptions for taxi, bus and limousine passengers. That was the particular loophole lawmakers have worked hard to close.
And close they have. As consumers have quickly flocked to California to take full advantage of legal cannabis use within the state, state lawmakers have long made clear their want for the cannabis tourism industry to set and meet high safety standards. This recent move simply reinforces that standard. And industry stakeholders, for the most part, appear understanding of the change.
"I would say the rules and regulations for cannabis have been rolled out in ways that can be seen as not fair for sure. On the other side, I do understand that you know cops and enforcement need to be able to tell if someone is driving and smoking because that is unsafe," said Laythen Martines, the owner of Sundail Collective.

Legal Implications
While steps were previously taken to protect limousine and party bus drivers from second-hand pot smoke, it was always going to be difficult to guarantee drivers could be kept absolutely free of smoke inhalation risk. Therefore, this law change in no surprise.
As marijuana has quickly become a party drug of choice since its legalization in California in 2016, recreational pot users will likely be most impacted by this change. But party goers are typically a happy and resourceful bunch. It is safe to say cannabis enthusiasts will continue to enjoy smoking pot in private spaces, and may still consume good old fashioned alcohol while on party buses in between venues.
The Los Angeles CANNABIS LAW Group represents growers, dispensaries, ancillary companies, patients, doctors and those facing marijuana charges. Call us at 714-937-2050.
Additional Resources:
Assembly Bill 1810
Senate Bill 625