http://www.marijuanadrugfacts.com/marijuana/california-marijuana-text-ads-spur-high-cost-lawsuits
Unsolicited marijuana business text advertisements have resulted in a number of class action lawsuits against pot providers, accused of spamming recipients with unwanted sales and deals. At least 12 marijuana ad lawsuits have been filed across the country over the last two years. Eaze, a California marijuana delivery company, is one of the first of those cases to head to court. That case was ultimately sent to arbitration last year, and the company ended up settling another similar case pre-trial for an undisclosed sum.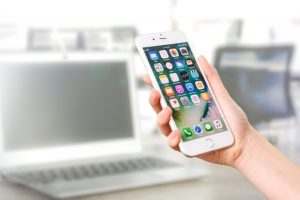 Cannabis companies would be wise to turn to Los Angeles marijuana advertising attorneys before launching any sort of marketing campaign, as the navigating the legal waters of such enterprises can be fraught with peril. The reality is, marijuana marketers can't afford to turn a blind eye to federal law that is on the side of consumers in these cases. After mounting a defense and settling a case, you could easily be looking at six-figures.
One of the primary issues in these cases are reported violations of the Telephone Consumer Protection Act (TCPA), a federal law that prohibits transmitting unsolicited advertisements of any goods, property or services to a person without their express prior permission or invitation. A cannabis advertising lawyer in California can help you review your marketing practices to make sure you aren't risking vulnerability to such claims.
Even more mainstream industry operations have found themselves ensnared in this type of litigation. For example, a marketing company in Oregon was ordered to pay a $925 million verdict for violating the TCPA last fall. Three years ago, the Dish Network was slammed with a verdict of more than $60 million.
California cannabis companies are already squeezed to the max financially due to strict regulation and heavy taxation. A marketing lawsuit isn't something you want to risk.
Some marijuana business lawyers refer to the TCPA as an extortion statute. Such claims are perfectly legal, of course, but it can be a means for other attorneys to compel marijuana businesses to pay dearly in settlement negotiations in the hopes of avoiding an even pricier trial and verdict.
All the consumer needs to establish is that they did not give their consent to be contacted. Worse, even if you did have their consent, you could still be compelled to pay to defend yourself in the matter – a cost that may run you more than the initial demand. The onus is on the defendant in these cases to prove that it had the required consent to send the text advertising. By the time the case reaches that point, you may have already paid more than that on legal fees.
As reported by MJBizDaily.com, some of the TCPA lawsuits filed in recent years include:
A federal lawsuit in California filed last summer against marijuana retailers in California, Washington and Colorado.
A federal lawsuit in Southern California against a Utah-based company in January. It was dismissed without prejudice this summer and can be refiled.
An April lawsuit filed in the Central District of California this spring, also dismissed without prejudice (meaning it can be refiled).
A lawsuit filed in May in the Eastern District of California against a company that sells marijuana cultivation materials.
Several of these and other cases are ongoing.
Consult an Ad Planning Attorney
There are many ways that cannabis companies can protect themselves from litigation while also effectively advertising.
First and foremost, your company should ensure you aren't sending any SMS messages without first obtaining the mandated written consent. The TCPA bans all text solicitations unless you have gotten express, written opt-in from that particular consumer. This is the most important aspect if you want to protect yourself from liability.
If you're working with a third-party marketing company, you need to make sure they are complying with the statute as well. Several of these cases involved a single marijuana marketing company that was working on behalf of numerous retailers – who are now potentially on the hook for the marketing firm's unlawful practices. An L.A. marijuana marketing attorney can review your contract with your marketing firm to ensure they are abiding best practices and that you are legally protected.
Understand too that just because you've obtained your customer's contact information doesn't automatically mean you have consent to solicit them via phone calls or texts. Be straightforward with customers before sending ad or deal texts. Be wary too of opt-in lists that are sold by potentially unscrupulous third parties.
The Los Angeles CANNABIS LAW Group represents growers, dispensaries, ancillary companies, patients, doctors and those facing marijuana charges. Call us at 714-937-2050.
Additional Resources:
Text-message ads from marijuana companies spur spam-related lawsuits, Oct. 9, 2020, By John Schroyer, Marijuana Business Daily