http://www.marijuanadrugfacts.com/marijuana/california-marijuana-delivery-lawsuit-slated-for-next-month
The California marijuana delivery services lawsuit was originally scheduled for April, but was pushed back because of the novel coronavirus outbreak. It is now on track to be heard next month in the Fresno County Superior Court. The California Attorney General's Office, filing a brief on behalf of the state's Bureau of Cannabis Control, used the word "bizarre" to describe the effort to overturn state policy permitting marijuana deliveries regardless of local bans or rules.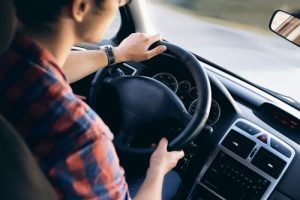 As our Los Angeles marijuana business attorneys know, most of those in the industry are in favor of a statewide delivery option. However, 25 localities have formally objected to the policy. In response, the attorney general's brief insisted that the BCC's marijuana delivery policy aligns with state law.
The attorney general's brief, a response to the local governments arguing pot delivery violates state law – including Proposition 64 and the Medicinal and Adult Use Cannabis and Regulation Safety Act. The local governments' lawsuit alleges the BCC's policy violates the provision of Prop. 64 that allows for local regulation of cannabis commerce. The brief calls the local governments' argument against marijuana delivery "bizarre" because MAUCRSA specifically states that local jurisdictions "shall not prevent delivery of cannabis or cannabis products" – yet that is exactly what the local government agencies are arguing they should have unlimited power to do. Allowing localities to ban not only all sales but delivery of marijuana would defeat voters' purpose and objectives of Prop. 64.
This statement was made in addition to numerous legal arguments against the local governments' anti-marijuana delivery stance. Some of those include:
The lawsuit isn't based on an actual conflict between local and state law, but rather primarily on hypothetical what-ifs.
Local police lack the power to prevent private individuals ordering legal product for delivery.
Both Prop. 64 and MAUCRSA explicitly allow pot delivery throughout the state.
The legal marijuana market is vulnerable to collapse if the court sides with the local governments on this.
To that last point, the state noted that if a city isn't going to allow legal sales and it won't even allow delivery from lawful companies operating in other jurisdictions, than the only choice people will have will be black market sales. If that's the only option individuals have, then the whole purpose of a legal, regulated, statewide commercial marijuana market is defeated.
An attorney representing the local government agencies told one media outlet that community leaders only agreed to scale back their opposition of legalized recreational marijuana when they were given assurance they could continue regulation of the industry within their jurisdiction. The BCC, they argue, lacks the statutory authority to adopt regulation that allows delivery vans loaded with "millions of dollars worth" of products at all hours of the day and night and hand it out from door to door. (It's worth noting the state cap that anyone can drive around with at any given time is $5,000.)
California Marijuana Attorneys Weigh Pot Delivery's Fate
Our Orange County marijuana delivery attorneys know that whatever the court decides could have far-reaching impact on the state, considering that two-thirds of cities and counties across the state have marijuana business bans.
As for the strength of the cities' argument, one question will certainly be whether cannabis deliveries fall within the cope of commercial cannabis activities that local government agencies have the power to ban. Another significant point is likely to be the issue of police powers.
But no matter what the superior court decides, it's likely this matter will be unresolved for some time. An appeal is virtually a guarantee, and some expect this case will make it to the California Supreme Court, a prospect that could take several years.
The Los Angeles CANNABIS LAW Group represents growers, dispensaries, ancillary companies, patients, doctors and those facing marijuana charges. Call us at 714-937-2050.
Additional Resources:
County of Santa Cruz et al v. Bureau of Cannabis Control, June 8, 2020, Fresno County Superior Court