http://www.marijuanadrugfacts.com/marijuana/california-marijuana-companies-under-investigation-amid-federal-prosecution-probe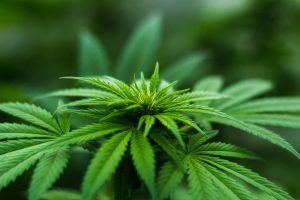 Prosecutors for the U.S. attorney's office in the Eastern District of California have launched a grand jury subpoena, calling for records from Californian marijuana based companies, including the parent company of Weedmaps.
Criminal prosecutors for the U.S. attorney ordered records from 30 cannabis companies, including Ghost Management Group LLC, owner of the subsidiary Weedmaps. Through its website, Weedmaps not only provides consumers with lists of nearby cannabis retailers, it also allows consumers to find retail deals, place delivery orders, and rate compare and cannabis stores.
Among the points of interest within the subpoena, the prosecution demands documents surrounding marijuana businesses noted on Weedmaps, as well as records documenting the website's online ordering service. Additional records sought by the government pertain to other pieces of information kept by Weedmaps, including notes on its staff, accounting practices and business investors. More specifically, the demands extend to communication with, and payments made to federal, state and local employees, elected officials, and any candidates for those offices.
While intentions behind the initial investigation remain unclear, our Orange County cannabis business lawyers believe the requests outlined within this subpoena signal early stages of a probe. An important component of the request appears to surround a set of records associated with services provided by Weedmaps that allow for internet generated marijuana purchases.
Terra Tech (now known as Onyx Group Holdings following a merger) and CannaCraft are among the companies for which the subpoena requests documents. CannaCraft is licensed for cannabis manufacturing, while Terra Tech holds a retail license through a subsidiary.
The prosecution's call for documentation will likely seek to determine whether or not Weedmaps, and others, have adhered properly to the state of California's stringent cannabis regulations. Under federal law, in order for the prosecution to successfully prosecute a company, it must show that a cannabis entity is non-compliant with California's cannabis regulations.
While federal law still prohibits the possession and sale of marijuana, Congress has thus far cut off funding to the Justice Department, in a move to block the pursuing of such cases, so long as the companies or individuals in question are complying with their state's medicinal marijuana regulations.
Shortly after Colorado legalized marijuana use, federal prosecutors swooped in and made an effort to pursue companies appearing to be in fundamental violation of the state's cannabis regulations.
Implications
Unlicensed cannabis businesses have troubled law-abiding businesses to no end. Either by milking licenses, then siphoning marijuana off into the illicit market, only to undercut legal storefront price points. A Californian U.S. attorney's office investigation into Weedmaps and its business associations signals a possible change from the 'hands-off' approach the federal government has shown toward state marijuana regulations, thus far.
It also highlights the possible outcomes associated with taking a risk in conducting illegal business dealings, and sends a very clear message that unlicensed businesses can no longer expect to carry on unlawfully without fearing the consequences for those actions.

The Los Angeles CANNABIS LAW Group represents growers, dispensaries, ancillary companies, patients, doctors and those facing marijuana charges. Call us at 714-937-2050.
Additional Resources:
California Marijuana Laws Overview (Medical Marijuana, Proposition 64, Cannabis Taxes, etc.)