http://www.marijuanadrugfacts.com/marijuana/california-cannabis-rico-lawsuit-dismissed-over-federal-prohibition
One of the first of its kind California civil racketeering lawsuits involving two warring former cannabis business partners has been dismissed by a federal judge citing U.S. prohibition on marijuana.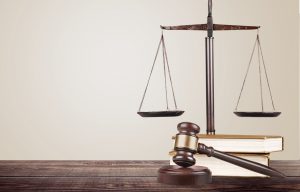 Schulman et. al., v. Kaplan et. al. was a $200 million case filed last year in the U.S. District Court for the Central District of California pitting one marijuana grower against another, citing the Racketeer Influenced and Corrupt Organizations Act (RICO).
The case was unique because the majority of RICO legal battles were filed by those trying to shut down cannabis grow operators, arguing the farms slashed the value of their property due to the pungent odor of the plant and concerns over security. This matter, on the other hand, was a dispute between two fellow farmers who had once worked together.
Plaintiff was a businesswoman from Santa Barbara County who asserted that the operators of an L.A.-based grow operation engaged in fraudulent business practices to cheat her out of her farming plot.
In dismissing the case, the court held that RICO laws weren't designed to give justice to those who cheat each other while engaged in criminal activities. Although marijuana is legal for recreational cultivation, sales and possession in California, it remains illegal at the federal level. RICO is a federal law and this was a federal court.
Whether the case was valid on its merits isn't for our Los Angeles marijuana business lawyers to say, but this outcome does highlight the unique complications that industry players face when doing business. Any contracts between cannabis companies, investors and others need to be carefully vetted by an experienced cannabis lawyer who can help you navigate these potential pitfalls.
Here, plaintiff asserted 25 counts of wrongdoing, which ranged from conspiracy to elder financial abuse. The action was largely in response to an earlier filing in a California superior court seeking to enforce a lease for cultivation on land the other owned. The judge in that case ordered the parties to enter arbitration.
Other RICO lawsuits filed over the years by opponents of cannabis grow operations have been met with varying degrees of success.
For example, last year, the U.S. District Court for the Northern District of California dismissed a civil RICO claim of Bokaie et al v. Green Earth Coffee LLC et al. In that case, a group of property owners argued that the smell, noise and activity of nearby cannabis farms had reduce their property values and reduced their ability to enjoy their own properties. The judge concluded that the case should be dismissed because the harvesting was over, removing the underlying property depreciation claim from the complaint.
Still, the judge in that case expressly stated that growing or dealing in cannabis was, by definition, a form of racketeering under 18 U.S.C. 1961(1).
The takeaway of these two cases is that:
Even in a state like California where recreational farming, production, sales and possession are legal under state law, businesses may be deemed liable by default. (And these claims are known for being especially arduous.)
If federal prohibition is at some point removed, that default RICO finding may no longer apply, but it may be possible for cannabis business partners to sue one another under the provisions of RICO.
Every California cannabis business should have an experienced marijuana business lawyer on retainer to review important policy and procedure as well as any marketing, contracts, licensure and other aspects.
The Los Angeles CANNABIS LAW Group represents growers, dispensaries, ancillary companies, patients, doctors and those facing marijuana charges. Call us at 714-937-2050.
Additional Resources:
Francine Shulman et al v. Todd Kaplan et al, June 20, 2019, US District Court for the Central District of California