http://www.marijuanadrugfacts.com/marijuana/california-cannabis-industry-driving-warehouse-retail-land-sales
Green begets green – at least insofar as the California cannabis industry is concerned.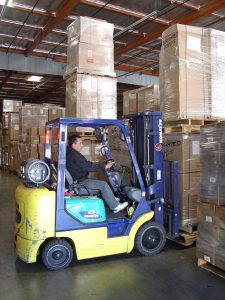 The growing legal marijuana market is driving demand for warehousing, retail and land space across the country. One analysis of some 600 commercial brokers last fall by the National Association of Realtors revealed that in states where marijuana was legalized prior to 2016, the demand for these properties was markedly higher than in those states where cannabis use remained against the law.
As our Los Angeles cannabis business attorneys have noted that real estate investors have been especially active in areas where marijuana and CBD trade is thriving. Many more investment firms have been scouring opportunities in states where legalization seems likely in the near future.
Warehousing in particular appears to have piqued the interest of high-profile investors, as it can be used for both growth and storage of cannabis. As for retail, the demand has reportedly increased nearly 30 percent in markets that have long been friendly to recreational marijuana sale (Colorado, Washington, etc.) as opposed to about 20 percent for those that only recently legalized in those markets and about 18 percent in those that only allow marijuana dispensing via prescription.
In some markets, there is concern that cannabis investors have inflated real estate market pricing, particularly with regard to spaces used to cultivate commercial cannabis. Investors know these kinds of operations require substantial space, and must meet stringent zoning requirements and other regulatory restrictions.
Cannabis companies are still not able to do business with traditional banks, thanks to the fact that marijuana is still considered a Schedule I narcotic at the federal level. Neither are they typically able to secure insurance. That means buying or leasing property can be difficult as well. To obtain financing, most must realistically turn to private real estate investors, specialized venture capitalists and publicly-traded corporations.
This turns out to be quite profitable for investors because they can charge high interest loan rates and impose heavy restrictions. Part of that is because they are taking a risk by welcoming a business that is technically illegal at the federal level. But marijuana businesses need a strong advocate in their corner to make sure they are not being taken advantage of in contract negotiations. Our marijuana business lawyers can help.
The fact is that marijuana businesses are profitable, but many are being squeezed right now, thanks to significant taxation and regulation as well as unfair competition from the black market – an especially major problem in California. That makes securing a lease with reasonable terms to grow, manufacture, test and sell marijuana all the more important.
One thing that could ease some of the burdens on cannabis companies is the SAFE Banking Act. This would open the doors to traditional banking for marijuana companies, which in turn could bring real estate lease rates more in line with traditional market values. The U.S. House passed the measure last year, but the bill is still pending in the U.S. Senate.
The Los Angeles CANNABIS LAW Group represents growers, dispensaries, ancillary companies, patients, doctors and those facing marijuana charges. Call us at 714-937-2050.
Additional Resources:
Commercial real estate booms in cannabis-friendly states, Feb. 12, 2020, By Sarah Paynter, Yahoo! Finance