http://www.marijuanadrugfacts.com/marijuana/california-cannabis-delivery-services-eye-expansion
Since the right of California cannabis delivery services was cemented late last year with the state supreme court's ruling in County of Santa Cruz v. Bureau of Cannabis Control, the market seems poised for growth. Still, the clarity of some issues remains clouded. For example, when, where and under what conditions can a licensed retail operator in the state deliver goods to cannabis consumers in outside jurisdictions?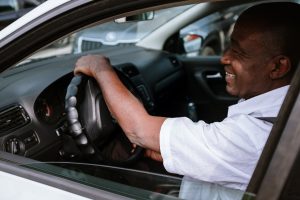 As the cannabis delivery market represents a ripe post-pandemic opportunity, those companies considering adding cannabis delivery to their roster of services should have a Los Angeles marijuana business lawyer on retainer.
The mass shutdowns of the COVID-19 pandemic saw huge spikes in all kinds of delivery services, as the public was eager to avoid shopping center crowds. Grubhub, DoorDash, UberEats, Instacart and Drizly soared. Meanwhile on the cannabis front, the CA-based cannabis delivery app Eaze saw its customer base jump by 70 percent. In the last 12 months, Eaze execs estimate a California cannabis order was placed every eight seconds. Our state accounts for the lion's share of the $17 billion in legal pot sold in the U.S. last year.
The Snoop Dogg-backed Eaze has more than 800,000 customers and has made millions of deliveries since its founding seven years ago. However, it's far from the only delivery service option. An increasing number of these centers offer delivery to smaller regions.
However, as our Los Angeles marijuana business lawyers know, there can still be significant red tape.
Legal Considerations of California Cannabis Delivery
For example, California drivers delivering cannabis products direct to consumers must be W2 employees of the dispensaries. Further, vehicles are required to be open, like a scooter. Other states require cameras. It's also prohibited to delivery cannabis with food or with alcohol.
Despite the challenges, companies like Uber are apparently already considering their options, anticipating marijuana legalization at the federal level at some point. Uber recently acquired Drizly, an alcohol delivery service whose sister company, Lantern, manages cannabis delivery. Lantern, now an independent subsidiary, was the first cannabis delivery service in Colorado.
But one definite upside to the founding of new cannabis delivery services is the potential for smaller firms to gain hold due to reduced financial barriers – something that could allow more minorities to enter the market.
Cannabis Delivery Logistics
Many dispensaries are smaller businesses, mom-and-pop-type operations. They may not have the capabilities internally to facilitate logistics.
As noted by logistics magazine FreightWaves.com, the biggest barrier thus far to cannabis delivery logistics is the block on banking. Rules making traditional banking platforms inaccessible, as well as a patchwork of laws from state-to-state, prevent economies of scale and require all sales and delivery remain local. For the time being, cannabis companies remain mostly cash-based enterprises.
Federal legalization could allow companies to branch into the online marketplace and connect with third-party logistics partners that could assist with supply chain management and last-mile delivery of orders.
3PL operators might have the ability off the bat to better integrate existing retailers into the delivery market, with real-time tracking ability and experience in managing supply chains.
It's imperative that when the time comes, any such contract should be drafted and reviewed by an experienced cannabis lawyer.
As far as when federal legalization might happen, it seems increasingly likely. Some are pinning hopes that President Joe Biden will sign an executive order decriminalizing, descheduling or rescheduling marijuana. If he does not, there is still the potential of the SAFE Banking Act, which is still pending.
The bottom line is that as restrictions to cannabis soften and legal obstacles fall, the prime focus will increasingly be on distribution.
The Los Angeles CANNABIS LAW Group represents growers, dispensaries, ancillary companies, patients, doctors and those facing marijuana charges. Call us at 714-937-2050.
Additional Resources:
Uber and the delivery war could be headed to cannabis dispensaries, May 30, 2021, By Cameron Costa, CNBC