http://www.marijuanadrugfacts.com/marijuana/california-cannabis-delivery-companies-target-women-and-roll-out-white-glove-service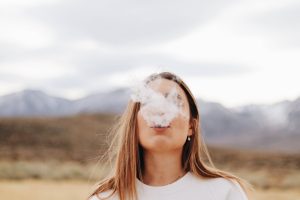 As marijuana use becomes more widely accepted, California market research breakouts show online cannabis purchase demographics now include higher participation among women. And companies are quickly adapting their strategies to woo them.
One such company, Eaze, a San Francisco-based online cannabis shopfront and delivery service, noted an uptick of 81 percent more women purchasing marijuana related products from the company, between 2018 and 2019.
With this shift, women now make up 40 percent of the company's total customer base. Eaze also shared, that in 2018, women also accounted for 38 percent of its first-time deliveries, and that that figure grew to 43 percent in 2019.
If you need help with your online cannabis shopfront, our Californian marijuana business lawyers can help.
Making Changes to Reach Women
While the National Institute of Drug Abuse statistics tell us men have long been heavier users of marijuana than women, the margin appears to be shrinking. Once companies see such large increases in the purchasing power of women, they quickly recognize the value in actively striving to appeal to female customers. But if changes need to be made to win women over, proceeding delicately is key, so as not to alienate the existing customer base.
Sheena Shiravi, senior director of marketing at Eaze, said the company is very mindful of offering educational content relevant to women, in settings they already frequent and enjoy. One example of how Eaze does this, is by hosting informative events at local fitness centers and nail salons.
Shiravi added that making sure products women enjoy are easily available on the platform, is very important too.
Appealing to New Users
The most successful online companies definitely offer products that appeal to new users. CBD products and microdose products, for example, offer a certain comfort level as they allow a new user to ease themselves into cannabis.
Cannabis Use by Women of Different Generations
Eaze noted the following demographic breakouts when examining female cannabis purchases across its platform:
Baby Boomer women account for 46 percent of the segment (granting this demographic the narrowest of gender divides);
Gen Z follows closely behind, with women comprising 40 percent;
Millennial women account for 37 percent; and
Gen X women make up 35 percent.
Product Preferences
Eventhough Eaze has tweaked its product line and marketing strategy to appeal to women, the company says product preferences across gender, differed only slightly.
According to past purchases at Eaze, women are more likely to purchase:
Edibles (six percent more likely);
Pre-rolls (four percent more likely); and
Topicals and drops (each three percent more likely)
While men are more likely to purchase:
Flower (five percent more likely); and
Concentrates (three percent more likely).
White-Glove Service
Another San Francisco-based online cannabis shopfront and delivery service, Juva, strives to provide its customers with what it calls "white-glove service," basically going above-and-beyond to exceed customers' expectations as it delivers cannabis right along the San Francisco Peninsula, from San Mateo to Mountain View.
Juva works hard to attract, and keep its customers, not only by offering top-notch purchasing, education and customer support throughout its customer experience, but also by rotating generous deals. Loyal customers are rewarded with points that convert to store credit, and are encouraged to come back often to see new discounts and deals as they post.
Examples of current deals, targeting:
First Timers – offered to all new customers, via 20% off their first purchase.
Experienced – offered to all customers 55 years and over, who receive 15% off all purchases.
Veterans – offered to all current and ex-military service men and women, who receive 15% off all purchases.
Implications
If a trend is emerging here, we see that online platforms are taking very seriously the responsibility of educating the public on the benefits of cannabis use, and then are taking that next step of making it a very easy, convenient and comfortable experience to get cannabis out to those who need it most.
The Los Angeles CANNABIS LAW Group represents growers, dispensaries, ancillary companies, patients, doctors and those facing marijuana charges. Call us at 714-937-2050.
Additional Resources:
National Institute of Drug Abuse