http://www.marijuanadrugfacts.com/marijuana/california-cannabis-company-facing-fraud-charges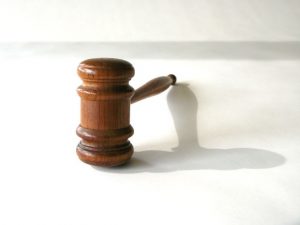 Three separate law suits have been filed, alleging that a Californian-based marijuana company and its key executive defrauded $1.2 million in loans from investors.
The suits allege that Case Mandel and his Cannadips business operations, used fictional projections — inflated by as much as 2,000 percent — to deliberately mislead lenders into investing in his cannabis companies, then Mandel supposedly held the funds without ever intending to repay them.
Lawsuits, Lawsuits, Lawsuits
Of the three lawsuits, the first was filed in the district court of Clark County, Nevada. While the second was filed in Humboldt County, California, against Mandel, Trinidad Consulting, and Trinidad Management, LLC, which has been trading as Cannadips. Then a federal lawsuit was filed in the U.S. District Court for Nevada this month, and names the same targets as those listed in the California suit.
Throughout the lawsuits, Mandel is presented as the alleged mastermind behind a dishonest ploy to attract investments and loans via deliberately misleading tactics and documentation.
When our Los Angeles marijuana business attorneys reviewed the federal lawsuit, they quickly saw it mirrored the suits already filed in California and Nevada state courts. All three gave detail on the extent someone seemingly above board appears to have gone, in order to manipulate investors, partners and lenders for personal financial gain.
The State Lawsuit
The lawsuit presented in state court alleges Mandel was desperate to raise money, and he began his fraudulent activity in July 2018. Initially, Mandel borrowed $500,000, then another $500,000 in 2019. Next, when claiming more money was needed for marketing to attract sufficient funding to repay the large loan, Mandel borrowed a further $200,000, bringing the grand total to $1.2 million. Of which, the lawsuit alleges none has been paid back as yet.
Federal Legal Action
The federal legal action is consistent in that it centers around Case Mandel, a well-known cannabis entrepreneur in the marijuana industry, and various businesses operated by Mandel under the trading name, Cannadips. The charges accuse Mandel of obtaining $1.2 million from investors by way of fraud, unjust enrichment, breach of contract and blatant misrepresentation.
Plaintiffs — Aether Gardens and Solace Holdings LLLP, together with Telloni Holdings Limited, established in the British Virgin Islands and now located in London — claim they were tricked with business numbers inflated by some 2000 percent, to loan Mandel $1.2 million to fund a cannabidiol (CBD) business.
The federal complaint notes a series of blatant misrepresentations made by Mandel, including the deployment of make-believe projections, intended to lure Solace and affiliates to enter deals that Mandel had no intention of fulfilling.
Implications
Amid California's budding cannabis industry, suits of this kind reveal a darker side to quickly changing industries. Claims of fraud, deception and misrepresentation serve as reminders to business people of all sorts, and point to the importance of doing one's own due diligence, digging a little deeper into numbers, double checking with impartial sources and really getting a good sense check on the state of affairs before entering into investment deals of any kind.
Sadly, that just makes securing capital from investors and lenders that much more difficult for the many honest, hardworking and law abiding businesses operating within the cannabis industry.

The Los Angeles CANNABIS LAW Group represents growers, dispensaries, ancillary companies, patients, doctors and those facing marijuana charges. Call us at 714-937-2050.
Additional Resources:
Solace Holdings LLLC vs. Case Mandel (Clark County, Nevada)
Telloni Holdings Limited vs. Case Mandel (Humboldt County, California)
Solace Holdings LLLC, Aether Gardens vs. Case Mandel (U.S. District Court for Nevada)