http://www.marijuanadrugfacts.com/hemp/report-california-counties-remain-divided-on-hemp-production
California's hemp industry is a complex one, regulated by a patchwork of rules that can vary dramatically from county-to-county.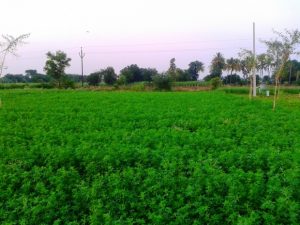 As Orange County hemp business lawyers can explain, despite Congress's legalization of non-psychoactive hemp (and its CBD derivative) by way of the 2018 U.S. Farm Bill, allowances for actual production of the crop remains in the hands of local jurisdictions.
California, despite being on track to have the largest legal marijuana market sales in the world, remains one of the last remaining strongholds against production of legal hemp, which, like marijuana, is derived from the cannabis plant. Across the state, entrepreneur efforts to grow hemp are in full force, and the good news is several counties have passed ordinances that will give farmers the permission they need to kick start their hemp-growing ambitions.
All this could soon see California has a hemp-producing powerhouse. The Golden State offers a climate and soil make it perfect for hemp cultivation year-round. The only reason we've fallen behind other states that grow hemp is because we're the only one empower its 58 county agricultural commissioners to make the decision about regulations concerning local cultivation.
As it stands, nearly two dozen (or about 40 percent) have approved hemp cultivation, with the state's Department of Food & Agriculture having licensed nearly 17,000 acres, 34 "seed breeders" and nearly 260 hemp farmers. That puts California off to something of a slow start, considering the the department gave hemp cultivation businesses the green light back to apply for licenses back in April.
In an analysis that further breaks down the California hemp industry's statistics, Hemp Industry Daily delved further into the numbers.
Hemp Farming Entrepreneurs Face Local Patchwork of Local Restrictions
Of the counties that have granted acreage requests for hemp entrepreneurs, a couple exist in locations that still have moratoriums in place until next year. In both San Luis Obispo and Shasta, dozens of farmers are delayed from entering the fray. It's possible that a superseding permanent ordinance that would allow hemp growers the ability to begin operations.
There are 16 California counties wherein there is no ban, but production hasn't begun. That's partly because half haven't taken any position on hemp production at all. The other half have passed ordinances that would allow hemp, but no cultivation company has yet been licensed/approved to get started. In one, Santa Barabara, growing hemp is allowed solely for research purposes.
More than half a dozen counties have some type of temporary moratorium in place, with extensions that could last nearly two years, though final decisions for that would be up to the respective county supervisory boards.
It's not just counties that are passing ordinances, bans and additional rules/restrictions/guidelines. Several cities have passed their own hemp production rules – in some case running contrary to the county's position.
Several cities have paused any type of hemp production while they work to craft a city ordinances, while others say more legal research is necessary to parse whether state and federal regulations truly distinguish marijuana from hemp. Others have hit the pause button at least until they can gauge what the impact will be on existing local marijuana businesses.
Some hemp farmers, eager to jump in the game, purchased equipment and secured property via sales or leasing, anticipating setting up operations there – only to be slapped in the face with a local moratorium on hemp production and sales. Orange County hemp farming attorneys understand some are fighting this in court, while others have decided it isn't worth it, choosing instead to sell the land move their assets to a friendlier region.
It does appear California law is on the side of the farmers. There is a bill currently before the governor that would revise state regulation to expressly allow production of hemp – but it still wouldn't stop local powers from exercising their authority on this front (similar to what Prop. 64 did, resulting in so-called "weed deserts" that has allowed black market pot sales to thrive.
If you are interested in launching a hemp cultivation business, our hemp law firm can help ensure your business plan, permitting, property use and other allowances are properly secured.
The Los Angeles CANNABIS LAW Group represents growers, dispensaries, ancillary companies, patients, doctors and those facing marijuana charges. Call us at 714-937-2050.
Additional Resources:
Hemp in California: Counties, cities remain divided on production, Sept. 30, 2019, Hemp Business Daily