http://www.marijuanadrugfacts.com/cultivation/grow-marijuana/how-to-grow-cannabis-plants-for-concentrate-production
While flower is still the most popular way to consume cannabis, the concentrates market is booming. Some predict concentrates will be nearly as popular as flower by 2022, with an estimated $8.5 billion in retail sales. That's a lot of concentrates and, chances are, cannabis producers are already feeling the pressure to keep up.
Concentrates refer to products made from processing cannabis – often resulting in much higher THC or CBD percentages. The category includes oils, wax, dabs, shatter, live resin and hash. Consumers are increasingly drawn to these cannabis products for their near-immediate and intense effects. They're often consumed through vaporization, dabbing or sublingual absorption and are sometimes favored by those who want to avoid smoking. Cannabis growers who have traditionally focused on flower yields may decide to prioritize quality and potency levels in order to tap into these changing consumer tastes.
What Growers Should Focus on to Produce High Quality Concentrates
We'll let you in on a little secret: making good concentrates starts with good flower. If you're starting with low-quality flower, it's impossible to create a high-quality concentrate. Whatever qualities inherent to the flower you're starting with will be amplified post-processing. So, really, the concentrate-making process starts at the seedling level, requiring the right care and attention to coax out the results you're looking for.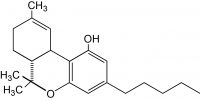 But what makes good flower? While this can be a subjective question, those producing concentrates generally look for flowers with big, abundant trichomes. Trichomes are the small, dewy structures found across the cannabis plant on buds, leaves and even the stem. They're responsible for producing the plant's cannabinoids and terpenes – the chemical compounds that give a strain its unique benefits, aroma and taste. Evolutionarily, trichomes attract pollinators, deter hungry herbivores and provide some defense against wind, cold and UV radiation.
Generally, trichomes indicate how potent the flower is. Plus, what we're most often looking for when making concentrates is higher cannabinoid and terpene profiles, while also ensuring absolute safety.
What measures can growers take to produce crops that are ideal for concentrate production? Start with the following:
Avoiding Contaminants
Just like you would wash your fruits and vegetables before consumption, consumers want to be sure there's no dangerous residuals in the concentrate they are ingesting. Growers can avoid any post-process residuals by taking a few key steps, including:
Photo: Michelle Tribe, Flickr

Cutting out the pesticides. Any pesticides that are on your flowers before they go through processing will show up in your concentrates, often even more – you guessed it – concentrated. This is a serious health concern for consumers who might be sensitive to certain chemicals or have compromised immune systems. It's dangerous to healthy consumers, too. Rather than spraying hazardous chemicals, growers could consider integrated pest management techniques, such as releasing predatory insects.

Limit foliar spraying. Some growers will use foliar spraying to address nutrient deficiency or pest-related issues through delivering nutrients straight to the leaves. However, this can also result in contaminated concentrates. If you really need to spray, do it during the vegetative stage or investigate organic options.
Taking the time to flush the crop. This is a critical step in reducing potential contaminants in your concentrate, especially if you're using a non-organic nutrient solution or fertilizer. Flushing simply means only giving your plants water during the final two weeks of flowering before harvest, resulting in a cleaner, non-contaminated flower and therefore a cleaner concentrate.
Perfecting the Indoor Environment
When cultivating cannabis indoors, growers are given ultimate control over their crop. They control how much light the plants receive, the lighting schedule, temperature and humidity levels. Creating the ideal environment for your cannabis crop is the number one way to ensure healthy plants and quality concentrates. There are many factors to consider when maintaining an indoor grow:
Temperature regulation. Trichomes are sensitive to temperature changes and start to degrade if they're too hot or too cold. To maintain the best trichome structure, you'll want to maintain an ideal temperature – for most strains, this falls between an idyllic 68 and 77 degrees.
Adequate light. For plants to perform photosynthesis indoors, they'll need an appropriate light source – preferably one that is full-spectrum. Full-spectrum LEDs are able to closely replicate the sun and provide ample, uniform light to your crop. Another selling point for LEDs is their low heat output, making it much easier for growers to regulate ambient heat.
Another necessary ingredient for photosynthesis is CO2. Providing your indoor crops with CO2 can boost plant size and yields and, therefore, provides more surface area for trichomes to develop and thrive.
Cold snap prior to harvest. Some growers rely on this age-old tactic for one last push before harvest – lowering their temperature for a few days right at the end of the flower cycle. They believe this puts the plants into a defense mode and will produce more trichomes in order to protect themselves.
Following Best Practices Post-Harvest
You made it to harvest – you're almost done!
When harvesting and storing your plants, handle them with care to reduce damage to trichomes. If you're planning on immediately making concentrates, you can move forward to the drying and curing process. If you're going to wait a few weeks before processing, freeze your plants. This will preserve the cannabinoid and terpene profiles at their peak.
As the cannabis industry continues to expand, more consumers are likely to reach for concentrates at their local dispensaries. It makes sense that businesses want to diversify their offerings to satisfy customers looking for the most effective way to consume cannabis. As with any cannabis-derived product, producers will want to prioritize quality and safety – especially in the concentrate market.
The post How to Grow Cannabis Plants for Concentrate Production appeared first on Cannabis Industry Journal.