http://www.marijuanadrugfacts.com/cultivation/grow-marijuana/flower-side-chats-part-10-whats-next-for-audacious
Flower continues to be the dominant product category in US cannabis sales. In this "Flower-Side Chats" series of articles, Aaron Green interviews integrated cannabis companies and flower brands that are bringing unique business models to the industry. Particular attention is focused on how these businesses navigate a rapidly changing landscape of regulatory, supply chain and consumer demand.
Audacious (OCTQB: AUSA) is an Aurora (TSX: ACB) spinoff formerly known as Australis Capital, Inc. They have focused on an asset-light expansion strategy whereby they leverage their expertise in designing cannabis facilities in exchange for favorable cost plus arrangements for a percentage of the facilities' production.
We interviewed Marc Lakmaaker, SVP of Capital Markets at Audacious. Prior to joining Audacious, Marc worked with Terry Booth at Aurora. His background is in investor relations.
Aaron Green: Marc, how did you get involved in the cannabis industry?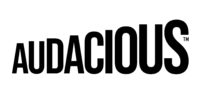 Marc Lakmaaker: I was working for an investor relations agency. and one of my colleagues left and she had a cannabis client that I took over, which was Bedrocan, Canada. I started working with them. They were then acquired by Tree, which became Canopy. The guy I was working with at the time at Bedrocan was Ken Bradley, who then went to Aurora. As soon as he joined Oracle, he said, "I need some help." So, I came in house and worked there until July 2019. When I left, I set up my own agency, but by that time, I'd been working with Terry Booth for a few years. Then, this past December, Terry got in touch with me and said he needed my help. It was after the concerned shareholders had won the shareholder battle around Australis and the rest is history. So, I've now been working with Audacious, which was Australis, since December of last year, roughly.
Green: Just quickly on Australis: So, Audacious is basically a spin off of Aurora, correct?
Lakmaaker: Correct. So, at the time, Aurora had a couple of US assets on its balance sheet was Koala Land and an annuity through company Michigan. We were listed on the TSX. We were going to list or had just listed on the NYSE and were arranging for loan facility with a syndicate of banks. They said, "even though these assets are dormant, you can't have any US assets on your balance sheet." So, we spun Australis off – a little bit how Canopy had spun off Canopy Rivers. But it was really the idea that Australis is going to become the foothold for Aurora in the US cannabis market because Aurora has backend rights.
The management team was put in place and started making some investments in the cannabis space, but kind of drifted away, sort of more into FinTech. First, it was FinTech related to cannabis and then FinTech, full stop. That's when the shareholders were like, "we don't agree with this." Then the proxy battle started in which the dissident shareholders, or the concerned shareholders, won overwhelmingly. The Board left. The management team left. A new management team was put in place, a new Board in place, and it was kind of a restart.
So, we feel like we're a bit of a startup. But a very rapidly moving startup. We've done an incredible amount of work in just the last seven to ten months. There was a lot of housekeeping to do. A lot of stuff related to restructuring the company, dealing with the departing management teams, dealing with bringing new management, etc. There were some deals that had to be unwound… Housekeeping if you will.
Green: Australis went down the FinTech route. What are the plans for Audacious now?
Lakmaaker: We've already started. We pivoted right away. In early January, we announced two acquisitions. One of Alps, and the other one of Green Therapeutics. Alps is really what is enabling us to execute on our strategy. It's a very different strategy. It's an asset light model, because we figured out that in order to grow quickly in this market without spending huge amounts of shareholder money, you need to be able to get into markets in a capital-light fashion. Alps is the world's preeminent greenhouse design company. Not just greenhouses, but also indoor facilities. They've got a 35-year track record in fruits and vegetables. They've got an eight-year-plus track record in cannabis – and built some of the best facilities in the world. They've got a lot of IP.
The proof point of that is our relationship with Bell Fleur. It's a social equity license holder in Massachusetts. We helped them build their facility. We're not contractors, but we do the design and engineering. We help them with partner selection. We do the construction management. We bring in a general contractor. Then we do the commissioning, and optionally, post-commissioning services, making sure that the facilities are dialed in. In return for all that IP, because what people know what they get at the end of it is high quality, consistent cannabis and very low operating costs, we ask our clients to dedicate a certain percentage of the canopies grown with our cultivar. Those we will write back on a cost plus arrangement and we use that to launch our brands into whatever jurisdiction.
So, in Massachusetts, we're working with Bell Fleur. We're getting 10% of the canopy. We're buying it back at cost plus 5%. So, we don't have to sink money into building the facility. We're not carrying the cost of capital there. We're also not paying wholesale prices. And these relationships are locked in for a long time. I can't remember if it was five or 10 years. So, it's a very, it's a different strategy, but it's not contrarian – it's very de-risked, that allows us to launch into new countries.
Then for Green Therapeutics, we've got a number of award-winning brands like Provisions and Tsunami. We're kind of phasing out GT Flowers and there will be something else in its place. We also acquired Loose, which caters to a younger demographic, with a high potency shot beverage line that is now for sale in California.
We also have a partnership with PBR, the Professional Bull Riders Association. There's some statistics around that that just absolutely blew me away – 83 million permanent fans! That's 25% of the US population. I think the average income is $70,000. That's well above the national average and the general split is fairly even too; it's 53/47, male/female. Proper American sport! They have hundreds of hours of exposure on CBS. They've got 2 billion imprints on social media. So, with PBR, we launched Wreck Relief, which has several recognized and approved pain products in the lineup.
Green: What markets are you in right now?
Lakmaaker: Right now we're in Nevada with cannabis products. This is our home market where our head offices are in Las Vegas. We're in California. We just bought a dispensary in San Jose that comes with a partnership with Eaze. On top of that, we're operationalizing in Missouri and Oklahoma, and officially building in Massachusetts.
Then through Alps because they does both cannabis and non-cannabis, we're in a number of states. We're looking to get more of the supply deals. We're also doing a lot of vegetable facilities throughout the entire world. We're in Europe, we're in Asia, in the Middle and in North America, we build these facilities from the desert up to the Arctic.
There's a big movement right now to produce food that is safe and has a smaller carbon footprint. So, our facilities are kind of inherently more sustainable. It uses only 94-95%, less water, less labor, less energy, less prone to disease, crop failure, everything. And because you are local producing for local communities, you reduce the transport carbon footprint.
Green: What in your personal life or in cannabis are you most interested in learning about?
Lakmaaker: I really like the sciences. I'm a chemical engineer by training. I think what is going to take an incredible flight in the years to come is the application of medical scientific research that's being done right now. To me, that's fascinating because the cannabis plant is something special. It's got such a broad utility that we know, anecdotally. I think we're moving towards a world where we're going to see a lot of breakthroughs on the medical side.
I'm very excited about the other end too – cultivation. I think tissue culture is going to play an incredible and important role.
Green: Thanks Marc, that concludes the interview.
Lakmaaker: Cheers, Aaron.
The post Flower-Side Chats Part 10: What's Next for Audacious appeared first on Cannabis Industry Journal.